Our 2021 Holiday Celebration and Drawing is becoming a true event of the season. We had so many lovely and lively decorations in the neighborhood and such wonderful comments on the neighborly events we continue to have annually. The sky above Rosemary Gardens shines bright!
We are excited to announce the winners of the 2021 Holiday Celebration and Drawing! Congratulations to the Murthy family on Forrestal Avenue and the Candelaria family on Santa Paula Avenue. 
We had an increase in the number of drawing submissions this year, both via our website at rosemarygardens.org and by paper at The Little Library. Thank you to everyone who registered for this holiday event.
Our Christmas Tree Lane event also saw a rise in the number of trees ordered, with many more trees ordered than previous years.
We are excited to see the number of neighbors participating in our fun holiday events rising and we hope to see those numbers increase more in coming years.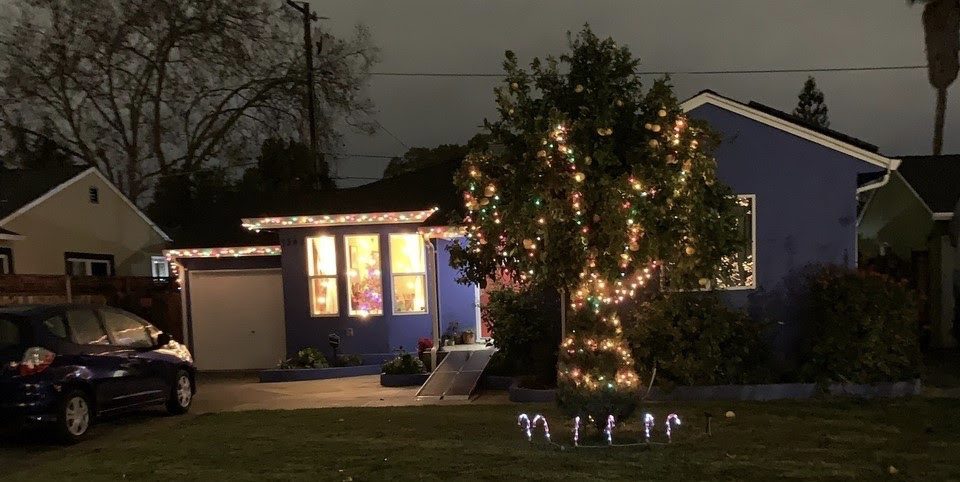 Rosemary Gardens is the perfect neighborhood to hold such events, and we believe it is part of the reason why our neighbors love living here.