Chalk Art Week returns to Rosemary Gardens for 2023!
It's time again to unleash your creative side!
Chalk Art Week is coming next week, June 18 – 24. Decorate your sidewalks or your driveway. No chalk? No problem! Free chalk is available at 1382 Santa Paula or at 1228 Forrestal.
Entry forms will be available soon at the Little Library to enter a prize drawing for one of 3 Target gift card prizes. Names will be chosen randomly from entries.
-RGNA Board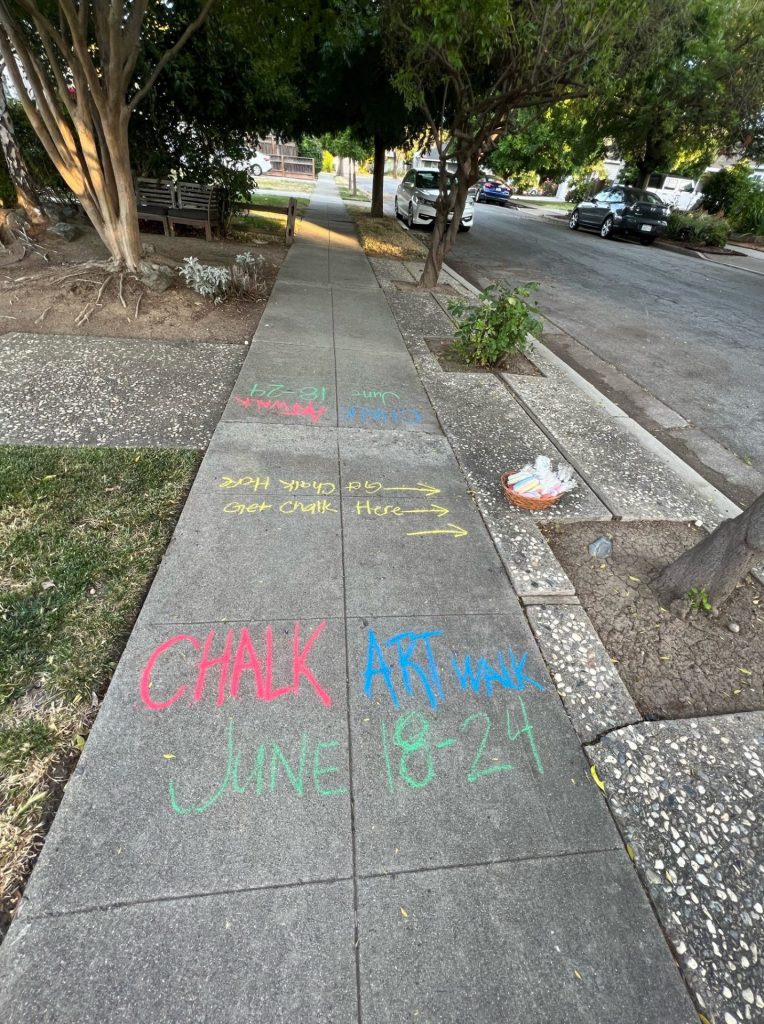 Coming Soon: Summer Movie Night
We're excited to host a summer movie night again this year! Details are coming soon to our email newsletter and website closer to the event date.
Free Trees? Save the Bees? Yes Please!

Residents of Rosemary Gardens qualify for an unlimited number of non- fruiting trees from Our City Forest Community Nursery just a few miles away on 1000 Spring Street.
This effort is funded by the City of San Jose to encourage residents to plant new trees. You may have as many as you'd like and come as often as you please.
Open Thursday to Saturday from 9am to noon, bring identification with your home address on it and a large vehicle as there is no delivery available.
The nursery has affordable drought tolerant, pollinator friendly plants if you're interested in doing a remodel of that useless front lawn.
Before beginning landscaping (that part is important) submit an application for Landscape Rebates at valleywater.org to get up to $3,000 from the City of San Jose for a variety of water conservation improvements such as exchanging grass for California native species and/or in-line drip irrigation.
More information is also available at www.sjwater.org and ourcityforest.org/nursery.